As adults, we all know the importance of staying active to live a healthy lifestyle. You may belong to your own gym that has a "kids room" for children to attend, but what do the kids actually do while you are working out? Many gyms have a TV or tablets available for the kids to stare at while their parents are working out. This makes no sense from a gym standpoint. Why not maximize the children's time there to get their own workout in while encouraging a lifetime of fitness?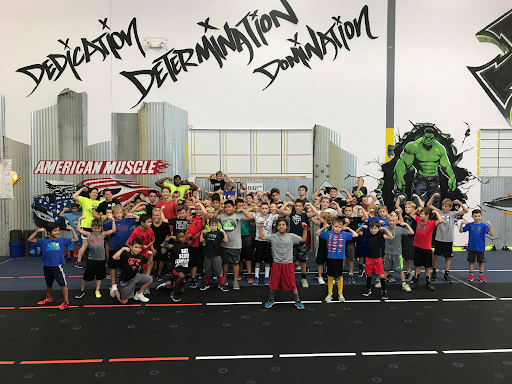 The DX3 Difference
At DX3, we are kid-centric. We want to help promote a healthy lifestyle from an early age. We offer an affordable and flexible opportunity for your kids to work out for an hour, whenever it works with your schedule. We work based on a punch card approach, so you can purchase five, ten, or unlimited classes per month, and hit DX3 when time allows. Plus, you don't have to schedule in advance; just show up on the hour or the half-hour. With that flexibility, you can go work out at your gym while your kid is training or you can stick around and watch your child learning techniques specialized for them.  We cover a range of topics from strength training to increasing speed while ensuring they gain confidence in who they are as an individual. Whether your child is shy or outgoing, active in sports or new to working out, we can help shape them into the best version of themselves that they can be. That is our only focus here.
A healthy lifestyle doesn't just start when you become an adult, it needs to be taught from an early age and developed over time. That is our goal here at DX3! Contact us for a free small group session, then you can see for yourself everything that we have to offer.