Premier Youth Fitness Programs
HAPPY-CONFIDENT-FIT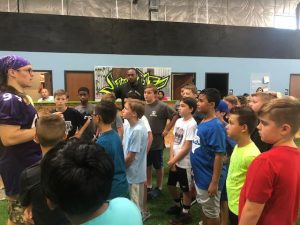 DX3 FIT delivers a training system that develops agility, speed, and strength for youth, regardless of activity. DX3 FIT teaches and practices a methodology of cognitive learning through instructional and physical application. Athleticism & Developmental Fitness can be taught and continuously improved using the right methodology. The key is to ensure the child understands the proper techniques, how to implement them, and how they are applicable to their improved performance.

DX3 FIT Classes
1. Engage in a fun way to improve the perception of youth fitness.
2. Empower and excite kids to encourage participation.
3. Improve confidence and sustainable habits for overall well-being.